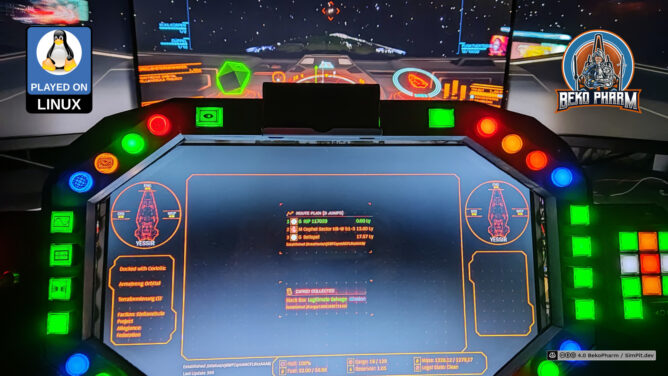 Another night in the #EliteDangerous verse 🚀
Made some progress on the HUD (I think I need a name for that). It does provide me with some additional informations depending on what I'm doing. The Route Plan e.g. disappears automatically when the destination is reached (yeah yeah the Jump count is off, will fix that eventually).
Same for scan targets – that also reveal bounties (with rewards in Cr so I know if it's worth the hassle :D).
Really like where this is going.