"Releases for PC". Oh we Linux gamers know this phrase well. So it seems that #GamingOnLinux is taking another approach now instead of the usual "PC is not Windows". Liam changed the wording on the news slightly: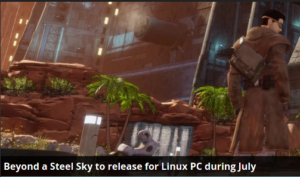 https://www.gamingonlinux.com/2020/06/beyond-a-steel-sky-to-release-for-linux-pc-during-july
I like that approach and I shall also use "Linux PC" in the future. And not just #Linux for my #LinuxGaming.